Born in Barcelona, Spain, José J. Cortijo has been working in Germany as a musician and lecturer since 1983. As the only Professor of Latin Percussion in Germany, he teaches at the MANNHEIM UNIVERSITY OF MUSIC AND PERFORMING ARTS and is a popular lecturer at many workshops in Germany and abroad.

He is also the author of various publications as well as a workshop series in DRUMS & PERCUSSION magazine. He's also the creator of the LATIN-PERCUSSION PLUGIN for FINALE Notation Software and the author of Add-ons for FINALE SCOREGROOVE VOL 1 and 2, as well as SCORES2EDIT GROOVES EDITION. He is the Artistic Director of the WORLD PERCUSSION ACADEMY and the CAJON ACADEMY.

Besides performing on his own and realizing his own projects, José J. Cortijo has cooperated with many well-known artists on their tours throughout Germany and abroad – with a range of music styles from Latin, Funk, Pop, Rock to Big band and Musical. He can also be heard on numerous productions for radio and t.v.
Private lessons with the Cuban percussionist Pedrito Diaz in Spain
until 1982 performances, studio an TV-recordings with different groups in Spain.
1983 Freelancer percussionist at the Rias Berlin and Studio Choir Berlin
1987-1990 Member of the latin band "Conexión Latina"
1989-1991 Freelancer percussionist at the Stadttheater Regensburg.
1991 First approved music teacher for afro-cuban percussion in Germany
1994-2003 Lecturer for Latin Percussion at the University of Music and Performing Arts Mannheim.
Freelancer Percussionist for the Norddeutscher Rundfunk
Since 1998 Lecturer at the Bundesakademie für Musikalische Jugendbildung e.V. in Trossingen.
Percussion teacher for the Deutscher Musikrat and the Bundesjazzorchester (BuJazzO).
1999-2001 Lecturer for Latin Percussion at the University of Musik Nürnberg/Augsburg.
Freelancer percussionist for the Hessischer Rundfunk.
2000-2002 Teacher at the Music College Regensburg.
Gastdozent an diversen Musikhochschulen.
Lecturer at the Landesmusikakademie NRW.
Since 2003 At the University of Music and Performing Arts first Professor for Latin-Percussion in Germany.
Lecturer for the Musik Landesverband NRW.
Developper several percussion instruments
Lecturer for drums & percussion notation on FINALE.
Author of several publications and App's.
Triangle becomes a drum set
...but in his play almost a little more original and lively is the Spaniard José Cortijo, who was showered with applause after his solo part in the second part of the program. First of all, to the general amazement, he had made a triangle for a whole drum set, then played his whole class on the Timbales, with insane speed and without making a face: what a virtuoso!
(WAZ)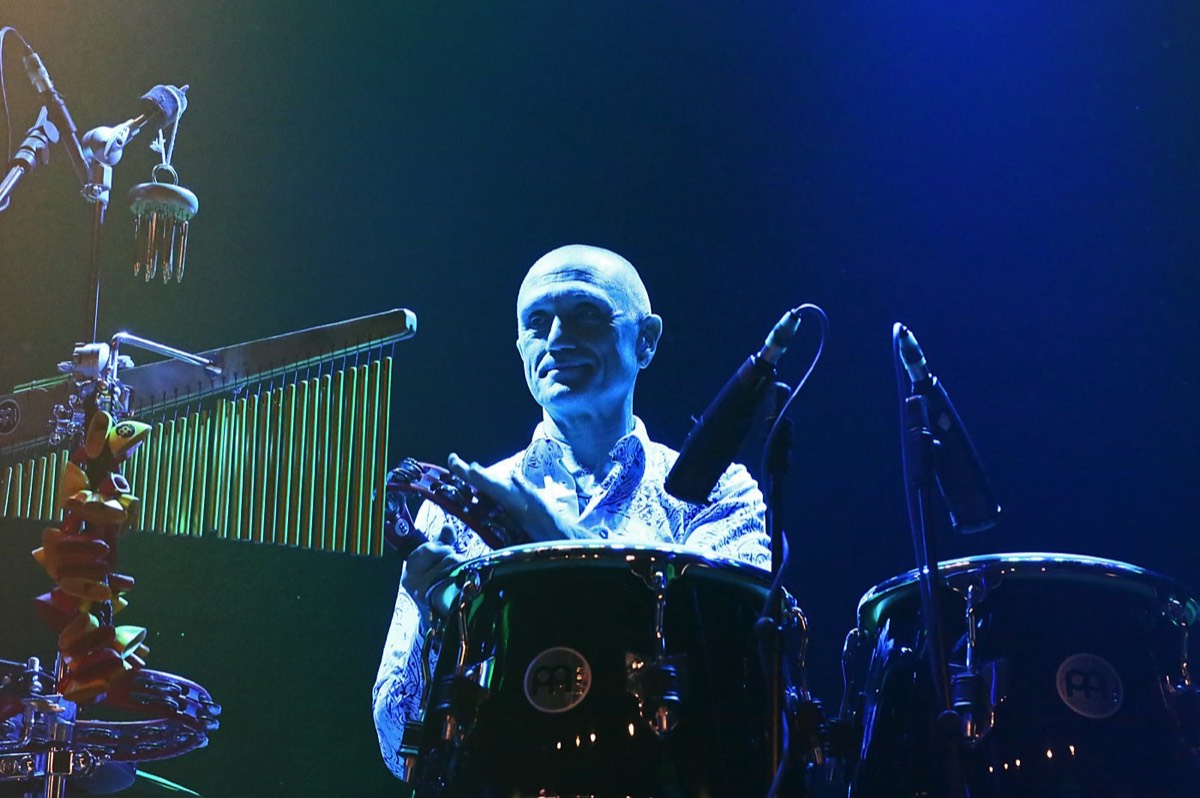 …also in his playing it sounded that he is not just a "percussionist", but a musician. On the one hand he has the necessary fund of playing technique, on the other hand he also has the ability to design melody arches as a percussionist ... His playing was characterized by wit, wit, inventiveness, virtuosity and just that feeling of melody ...
(Rhein-Neckar-Zeitung)
POP/ROCK/JAZZ
Chris Thompson, Al Jarreau, Jon Lord, Peter Kraus, The Surpremes, MayBebop, Thomas Anders, Abdullah Ibrahim, Duo Fragile, Mark Gillespie, Stefan Wiesbrock, Michael Gibbs, Alice Day, More Morena, Siggi Schwarz, Uwe Ochsenknecht, Farfarello, Chris Beier, Pete York, Gary Burton, Ack van Rooyen, Hans Hartmanns "Stickstoff", Michael Arlt US Organ Trio

LATIN/FUNK/FUSION
Nina Corti, Terminal A, Conexión Latina, Joe Gallardo, Indiginy, Caché, Luis "Perico" Ortiz, Frank Nimsgern Band, Hot Cargo, Christoph Spendel Electric-Band, Evert Frateman, Frank Haunschild

PERCUSSION PROJEKTE
Cortijo & Küsters #percussionways, José J. Cortijo & Michael Küttner - Percussion Discussion, Busch-Werk & Nippy Noya, Drumpact

BIG BAND
NDR-Big Band, SWR Big Band, HR-Big Band, Thilo Wolf Big Band

MUSICALS
Carmen Cubana, Evita, Das Dschungelbuch, Linie 1, Das Phantom der Oper, Cinderella, Dreigroschenoper, Schule mit Clowns
...In addition to Alice Day, however, José Cortijo was the second star of the evening. He passionately showed off his great percussion skills and repeatedly performed a "harmonious duel" with drummer James Martin. The full beauty of her blues voice unfolded especially in the piece "Motherless Child", which she played exclusively with her "special guest" José Cortijo. One would have wished for more of that…
(Jazz-Club Hannover)
Ich möchte den kostenlosen Newsletter abonnieren und habe die

Datenschutzerklärung

hierzu gelesen und akzeptiert.